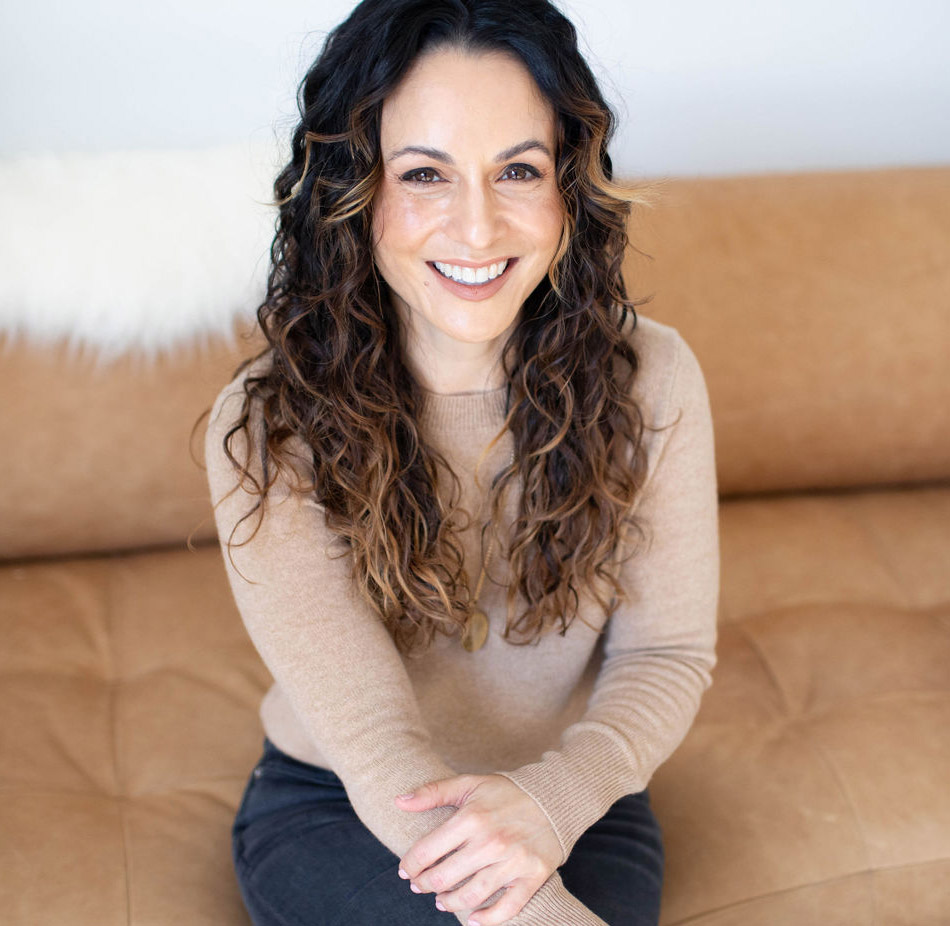 Meet Victoria Muñoz
Victoria's goal is to take you from surviving to thriving. Together you will unlock your natural strength and resilience.
Victoria Muñoz is a Licensed Professional Counselor. She received her B.A. in Psychology from the University of Arizona in 1998 and her Master's Degree in Counseling from Arizona State University in 2003. She began her career working with some of the nation's top addiction and recovery experts at The Meadows, a renowned private inpatient treatment facility in Wickenburg, Arizona. There, she specialized in trauma resolution in the areas of substance abuse, love addiction, sexual compulsivity, and codependency.

Somatic Experiencing®

During this time, Victoria was exposed to Somatic Experiencing®  the therapeutic approach that would become her passion. The Somatic Experiencing® method is a body-oriented approach to the healing of trauma and other stress disorders. Somatic Experiencing® explores where an individual may be "stuck" in a fight, flight, or freeze response and works with an individual's natural resilience to move through these "stuck" self-protective responses. Victoria is a Somatic Experiencing® Practitioner and has assisted with Somatic Experiencing® trainings around the country; she is an approved session provider for students learning the Somatic Experiencing® method.

The Daring Way™

Additionally, Victoria is a Certified Daring Way™ Facilitator-Consultant (CDWF-C). The Daring Way™ is a highly experiential methodology based on the research of Dr. Brené Brown. The method was designed for work with individuals, couples, families, work teams, and organizational leaders. It can be facilitated in clinical, educational, and professional settings. During the process facilitators explore topics such as vulnerability, courage, shame, and worthiness. Participants are invited to examine the thoughts, emotions, and behaviors that are holding them back and identify the new choices and practices that will move them toward more authentic and wholehearted living. The primary focus is on developing shame resilience skills and developing daily practices that transform the way we live, love, parent, and lead.

A Psychobiological Approach to Couple Therapy® (PACT)

Victoria has also completed Level I of Dr. Stan Tatkin's PACT training.  PACT combines elements of attachment theory, developmental neuroscience, and arousal regulation. Victoria uses this approach with individuals to support them in practicing secure functioning within their primary relationships.

Dynamic Attachment Re-patterning experience (DARe)

Lastly, while training in Somatic Experiencing®, Victoria was introduced to the work of Dr. Diane Poole Heller. Victoria has completed Modules I – IV of Dr. Heller's Dynamic Attachment Re-patterning experience (DARe). DARe is an approach that focuses on helping individuals create more meaning, connection, and emotional intimacy in their relationships by processing early attachment wounds and identifying individual attachment styles. At the core of this work is the idea that we are ALL hard wired for healing. Currently, Victoria participates in Dr. Heller's Therapy Mastermind Circle which is a monthly training integrating Somatic Attachment and Trauma Resolution.
Notable Professionals Victoria Has Trained With:

Pia Mellody

Author of Facing Codependency & Facing Love Addiction

Claudia Black

Author of It Will Never Happen to Me

Peter Levine

Author of Waking the Tiger

Patrick Carnes

Author of Out of the Shadows
ADDRESS:
4202 N. 32nd Street
Suite H
Phoenix, AZ 85018